Commissioning a portrait is an experience which I strive to make as easy, interesting and enjoyable as possible. You might already be a collector (Thank you!) or this could be your first time trying to figure this out and you're not sure where to start. To that end, the whole process is outlined below, from start to finish.
If you'd like any additional details or to arrange a time to discuss your requirements further, please complete the form at the foot of the page or I can be contacted by phone or email.
Step 1 – Initial Consultation
We'll schedule an initial call so that I can understand your requirements better and to take you through the painting process. We can discuss the type of painting you'd like to commission (something formal or more candid), the size, sittings required, framing and delivery. At this stage a tailored price will be provided.
Step 2 – Sittings and/or Photo selection
I can work from life, photographs or a combination of both. A meeting in person can be useful, particularly for a larger or more complex piece. Sittings can be arranged at a time and place convenient to all parties, either at your home, workplace or you can come to my studio. Alternatively, we can work together to review the photographs that you have available for the portrait to see what works best. If you decide to go ahead, I normally take a 50% deposit before starting, with the remainder due on completion.
Step 3 – Feedback and Progress Updates
I look on the painting process as a conversation that happens between the sitter, the painter and the canvas. As such, I'll keep you informed with regular updates at each stage as the portrait progresses.
I want you to be absolutely happy with the final piece and will work with you to ensure that the portrait is as good as possible and meets your expectations.
Step 4 – Framing and Delivery
Once the portrait is complete, it will take several weeks or months to dry after which it is varnished. Framing can then be arranged if required. Delivery or collection of the painting can then be arranged and final payment taken.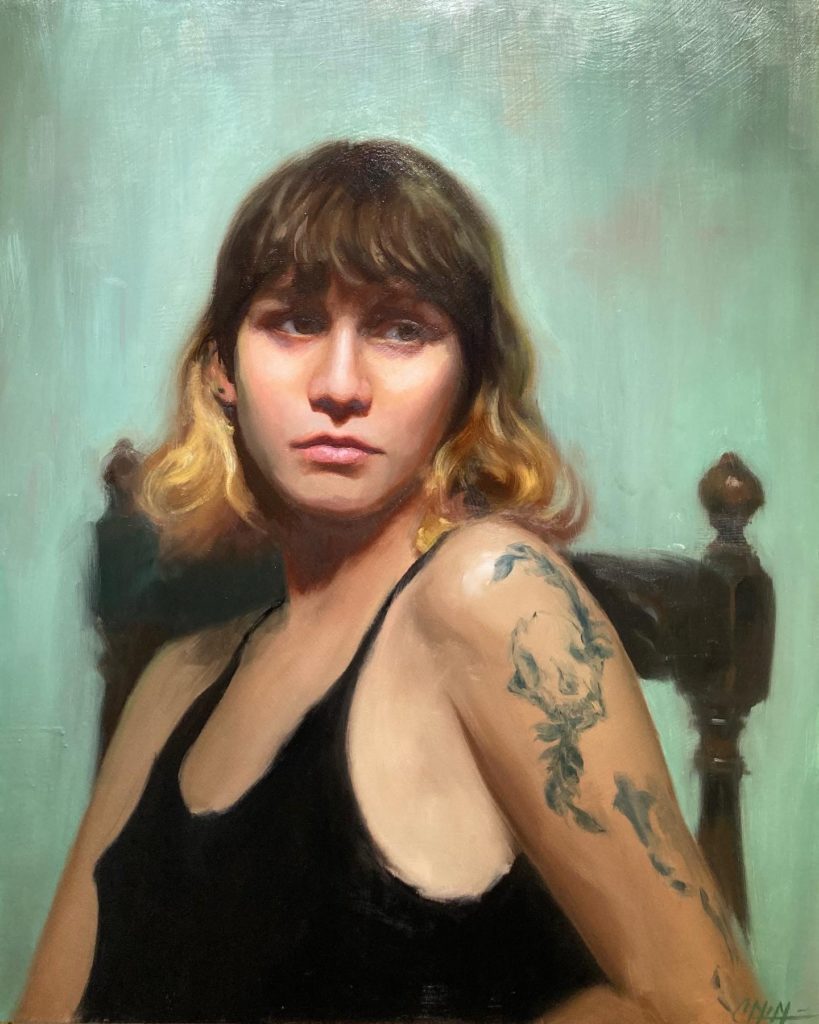 Pricing
The prices below are indicative guidelines and will vary depending upon the complexity and style of the portrait commissioned. A final price will be tailored during the initial consultation, but this should give you an idea of what to expect.
8×8 inches…….£300
8×10 inches…….£350
9×12 inches…….£450
12×12 inches…….£500
12×16 inches…….£650
14×18 inches…….£800
16×16 inches…….£800
16×20 inches…….£950
18×18 inches…….£950
18×24 inches…….£1350
20×24 inches…….£1500
20×30 inches…….£1750
24×24 inches…….£1750
24×30 inches…….£2000
24×36 inches…….£2400
16×24 inches…….£1200
30×40 inches…….£2800
---
Please complete the form below to submit your enquiry: